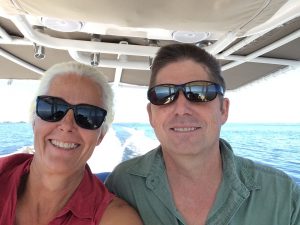 Lifelong residents of Florida and explorers of the outdoors,  Gerry and Shelley have spent over 35 years hiking, camping, biking and exploring the outdoors. After many years behind a desk and in a lab, Gerry left to merge his personal interest with his work interest and Canaveral Wildlife Tours was created.
The inspiration came from many visiting friends and family that have enjoyed Gerry's tours. Their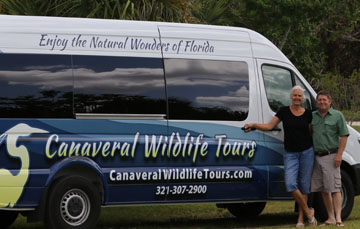 enthusiastic encouragements and endorsements were the incentives needed to envision Canaveral Wildlife Tours.
Gerry is excited to bring his learning of the ecosystems of Florida and the similarities of the Merritt Wildlife Refuge with the Florida Everglades. His love for history of the Space Center and the local area brings in additional information that adds a richness to the experience.
Shelley is a lifelong teacher and learner, sharing in activities and travels with Gerry.
Gerry and Shelley look forward to engaging with other observers and travelers of the outdoors.